Top 20 Christmas prints of 2019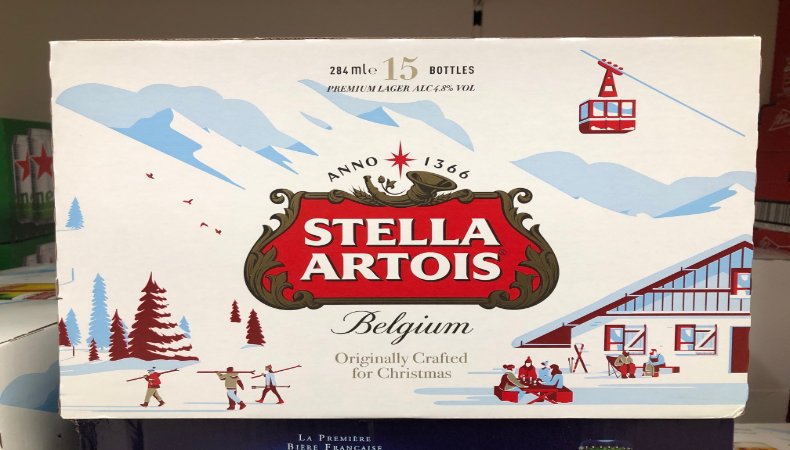 Christmas is big business for many printers, with all kinds of work on offer to companies around the world. FESPA.com picks out some of the best examples of Christmas print from this year's festive season.
"It's the most wonderful time of the year," as the song goes. Christmas is one of the busiest times for print companies as they work around the clock to ensure jobs reach customers in time for the festive celebrations.
 
From classic Christmas cards and wrapping paper, through to multi-national marketing campaigns and festive packaging, print plays a huge role at Christmas, and the rise in popularity of personalised printed work means demand is only set to rise.
 
FESPA.com dons its Santa hat and heads out on the road to see some of the most creative, innovative and festive applications this Christmas…
Christmas cookies!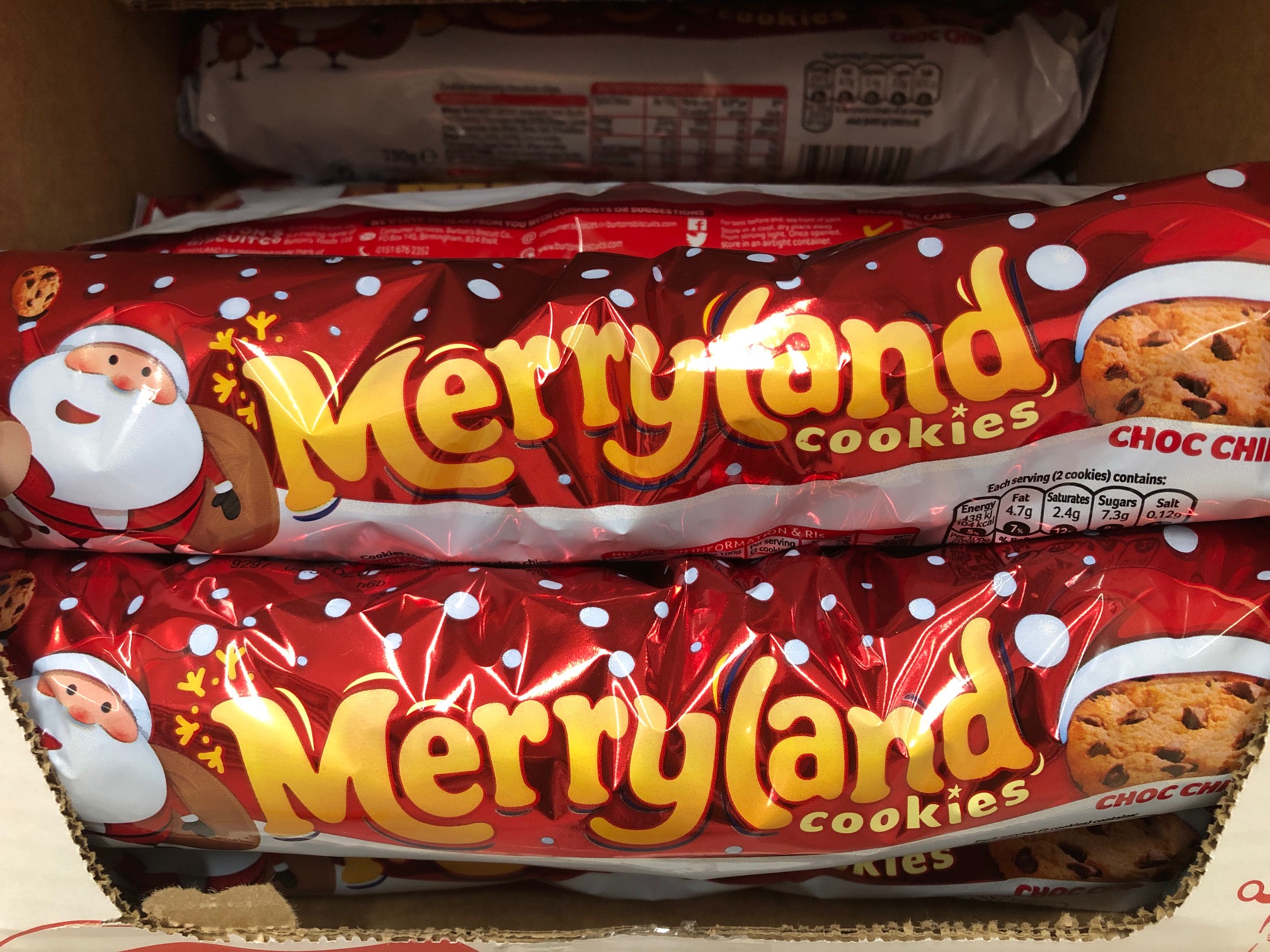 Company: Maryland
Description: Biscuit brand Maryland encouraged consumers to be merry this festive season, rebranding its packaging to read 'Merryland'. Its cookies on the packet even got into the spirit by donning Santa hats.
 
Image courtesy of Rob Fletcher
All I want for Christmas is…a bag of crisps

Company: Walkers
Description: The singer of perhaps the most famous Christmas song, Mariah Carey took part in Walkers' marketing campaign this year. The US songstress was paid a reported £6m to support the crisp brand, featuring in a television advert and various prints, including these limited edition packs and multi-packs.
 
Image courtesy of Rob Fletcher
Have a holly juicy Christmas!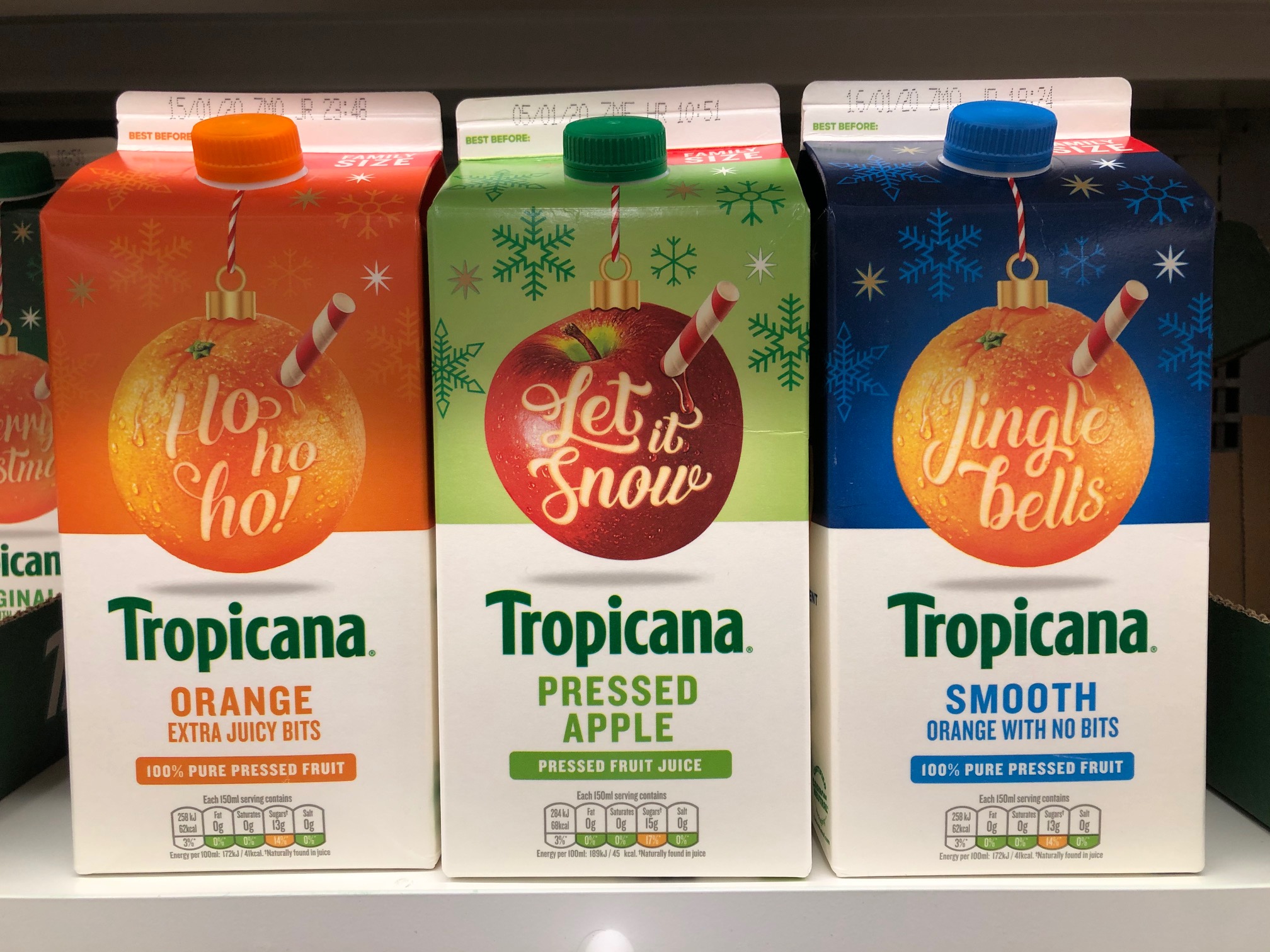 Company: Tropicana
Description: Fruit juice giant Tropicana rebranded some of its cartons for the Christmas period this year. Fruit featured in the drinks were decorated with festive slogans and designed to mimic Christmas tree baubles.
 
Image courtesy of Rob Fletcher
Nutella roasting on an open fire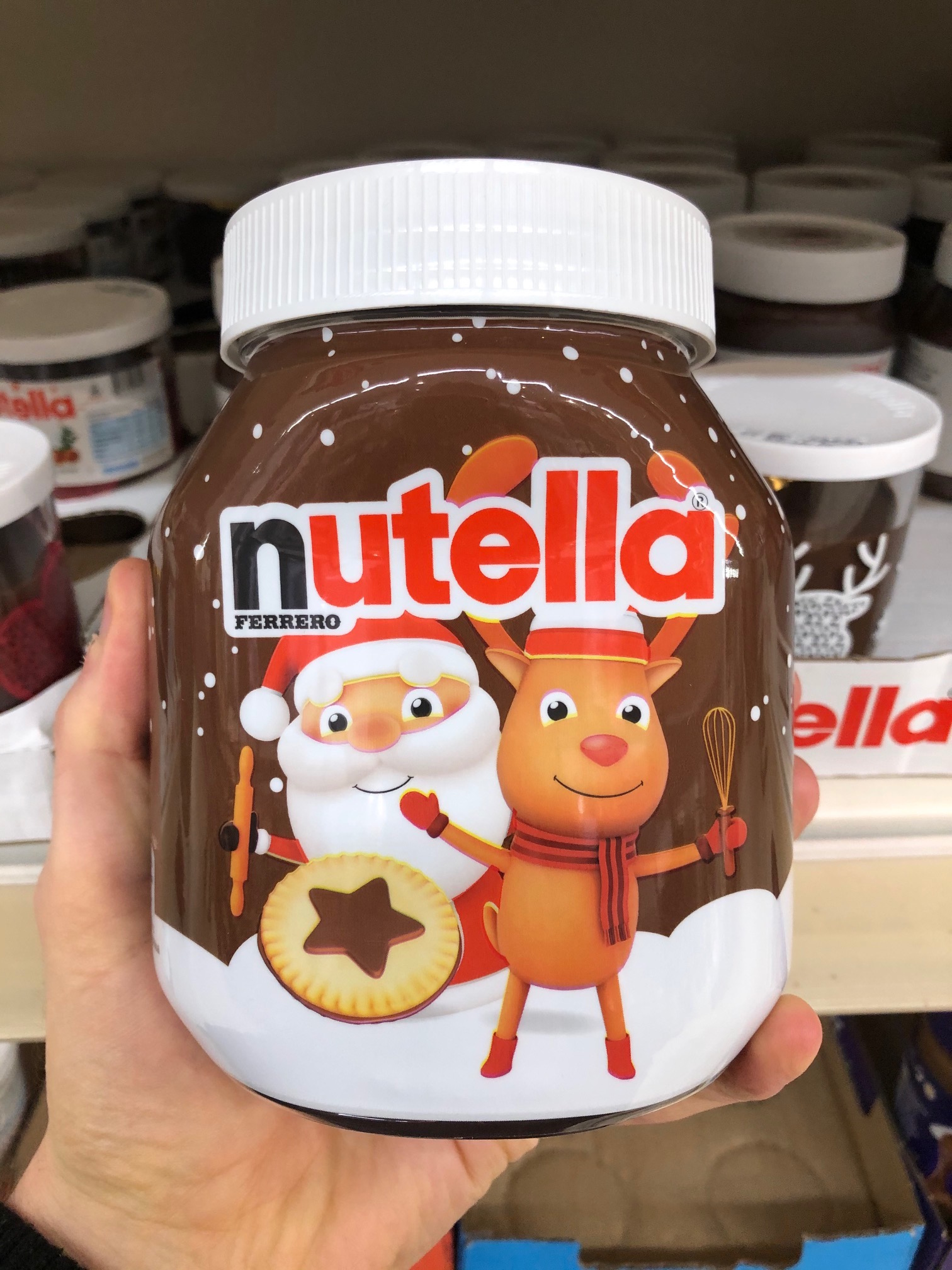 Company: Nutella
Description: Chocolate spread giant Nutella rolled out a range of limited edition Christmas packaging for the 2019 festive season. The larger tubs featured Santa and Rudolph, while smaller packs had Christmas designs in a number of colours.
 
Image courtesy of Rob Fletcher
A dog is for life, not just for Christmas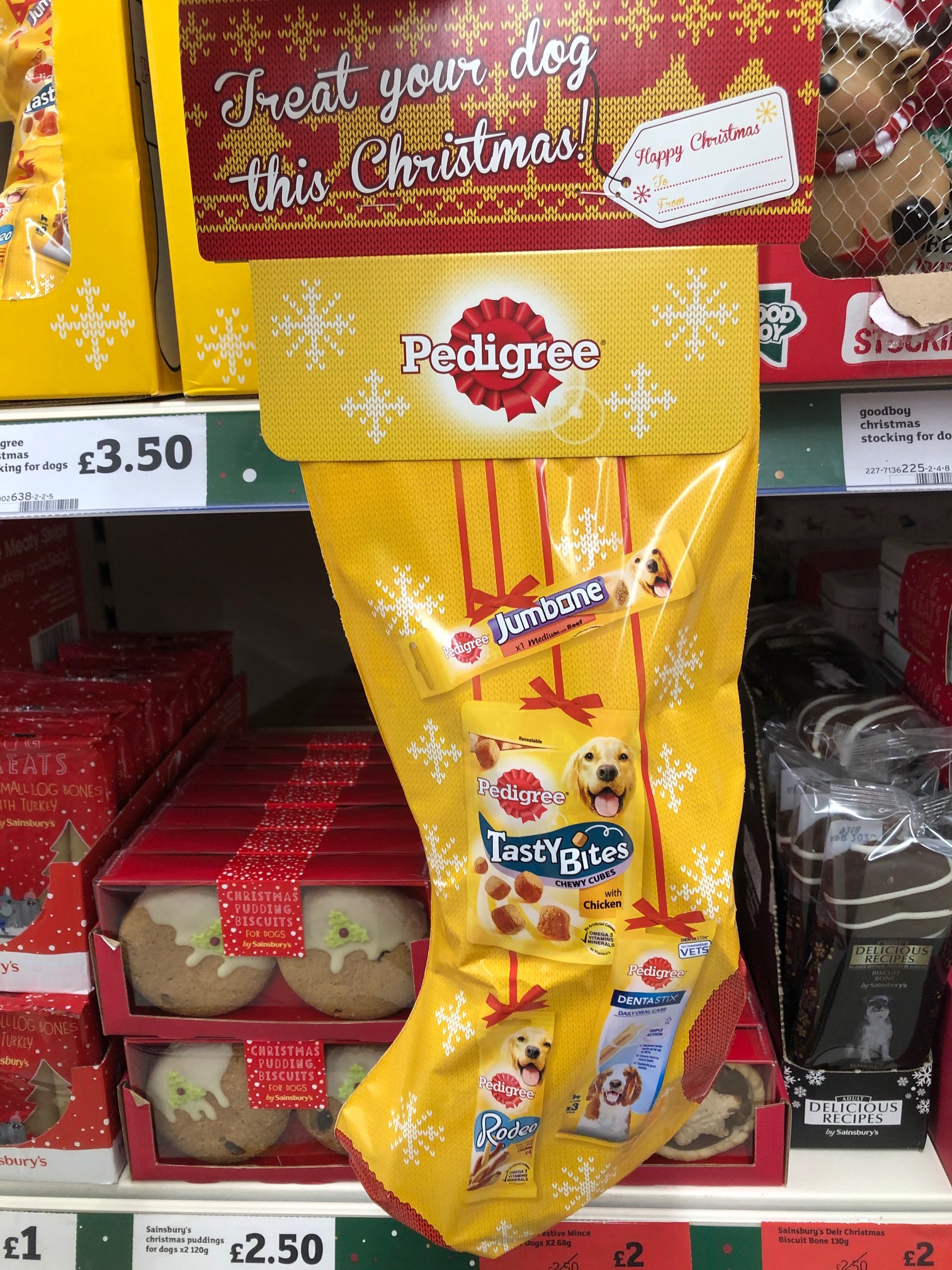 Company: Pedigree
Description: Pet presents are big business at Christmas and Pedigree got in on the act with these special stockings. Owners could hang the stockings alongside their own so their furry friends could also enjoy some Christmas cheer!
 
Image courtesy of Rob Fletcher
Cheese footballs and crackers, anyone?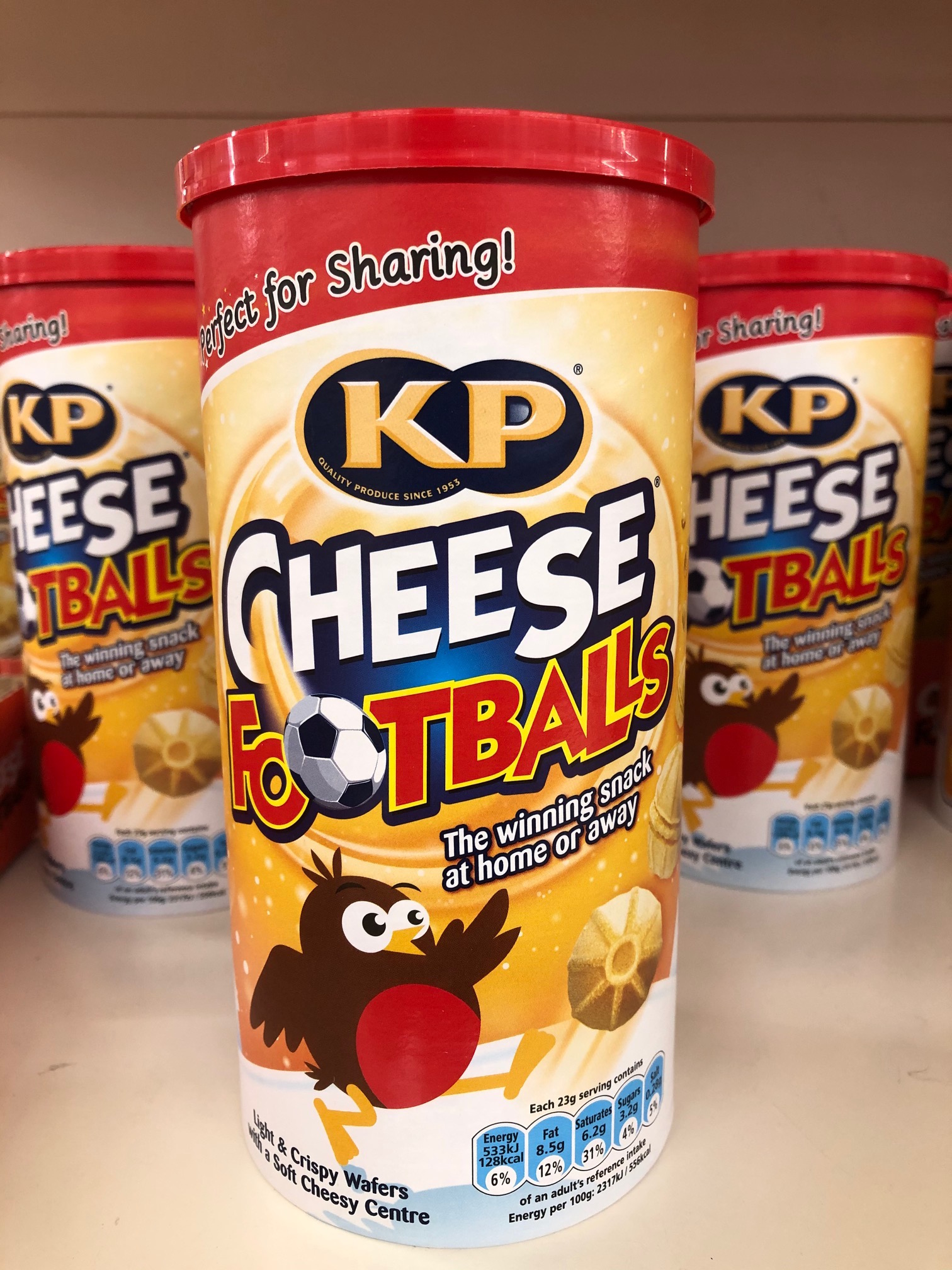 Company: KP
Description: Snacks brand KP rebranded its Cheese Footballs for Christmas this year. The limited editions packs featured a festive robin playing football with one of the snacks.
 
Image courtesy of Rob Fletcher
Terrific Toblerone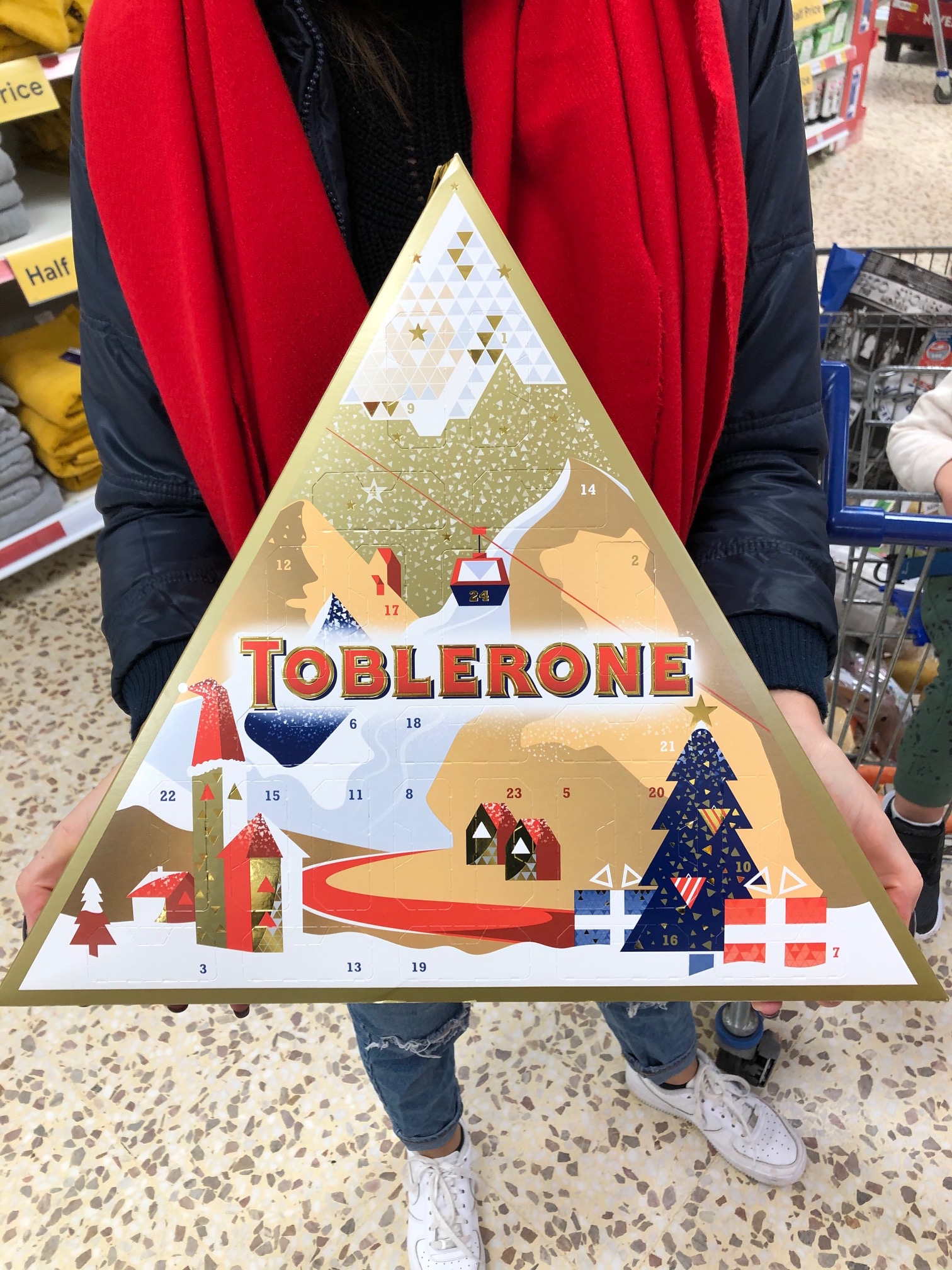 Company: Toblerone
Description: Advent calendars have come on leaps and bounds in recent years, evolving from the standard rectangle shape into all shapes and sizes. This year, Toblerone got in on the act by creating a triangular advent calendar, mimicking the shape of its famous chocolate.
 
Image courtesy of Rob Fletcher
Christmas coffee with Costa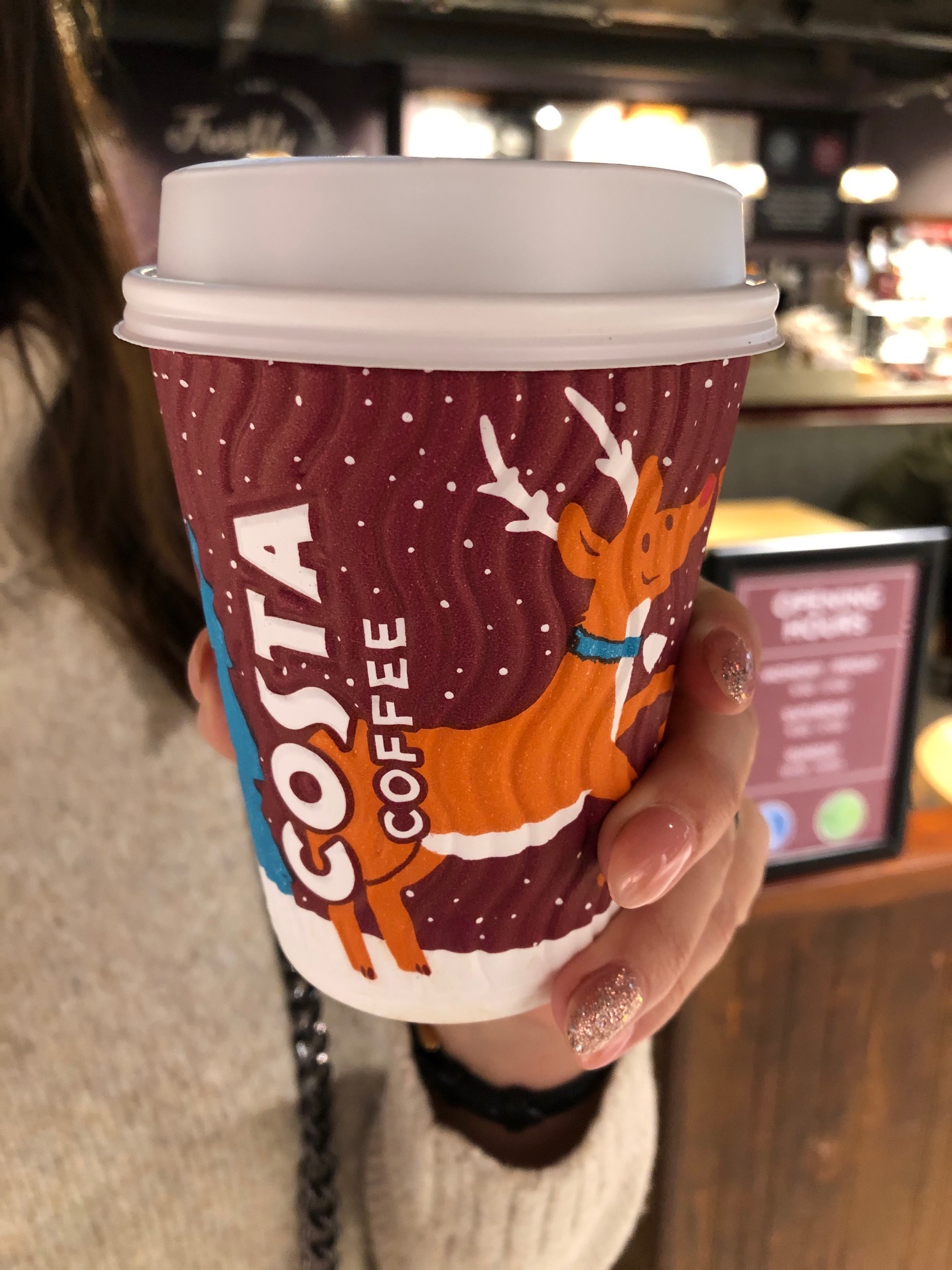 Company: Costa
Description: Coffee store chain Costa is known for its special event packaging throughout the year – especially at Christmas, when consumers appreciate their warm drinks that little bit more. This year's festive edition from Costa featured a number of Christmas characters, including this example with Rudolph.
 
Image courtesy of Rob Fletcher
Merry Treatmas from Baileys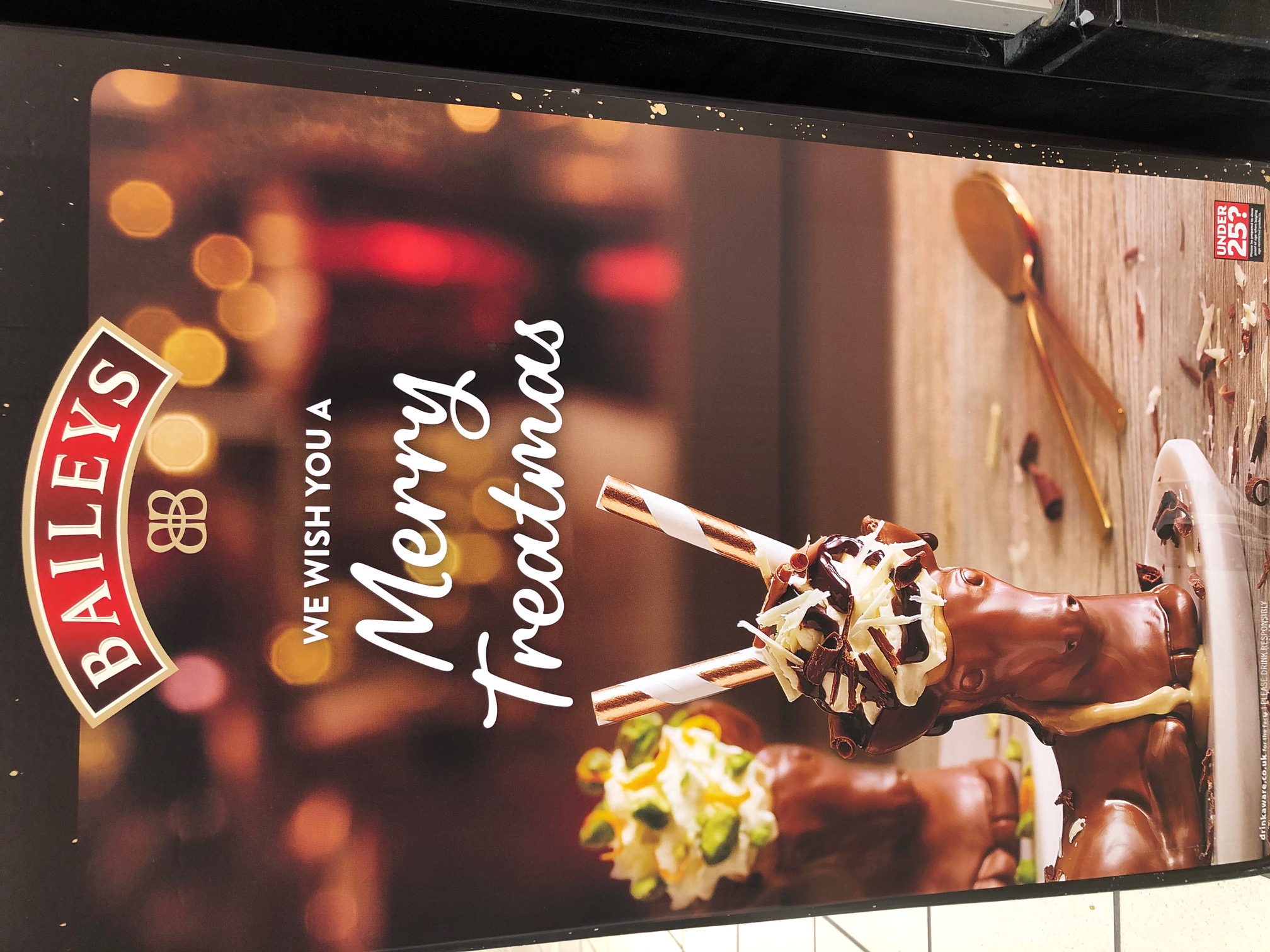 Company: Baileys
Description: What is Christmas without a Baileys?! The company produced a range of festive point of sale materials to promote its products. The printed signage carried on the theme of a TV spot, whereby a chocolate reindeer had its ears bitten off to be used as a makeshift glass. Sorry Rudolph!
 
Image courtesy of Rob Fletcher
Transform into an Angry Bird!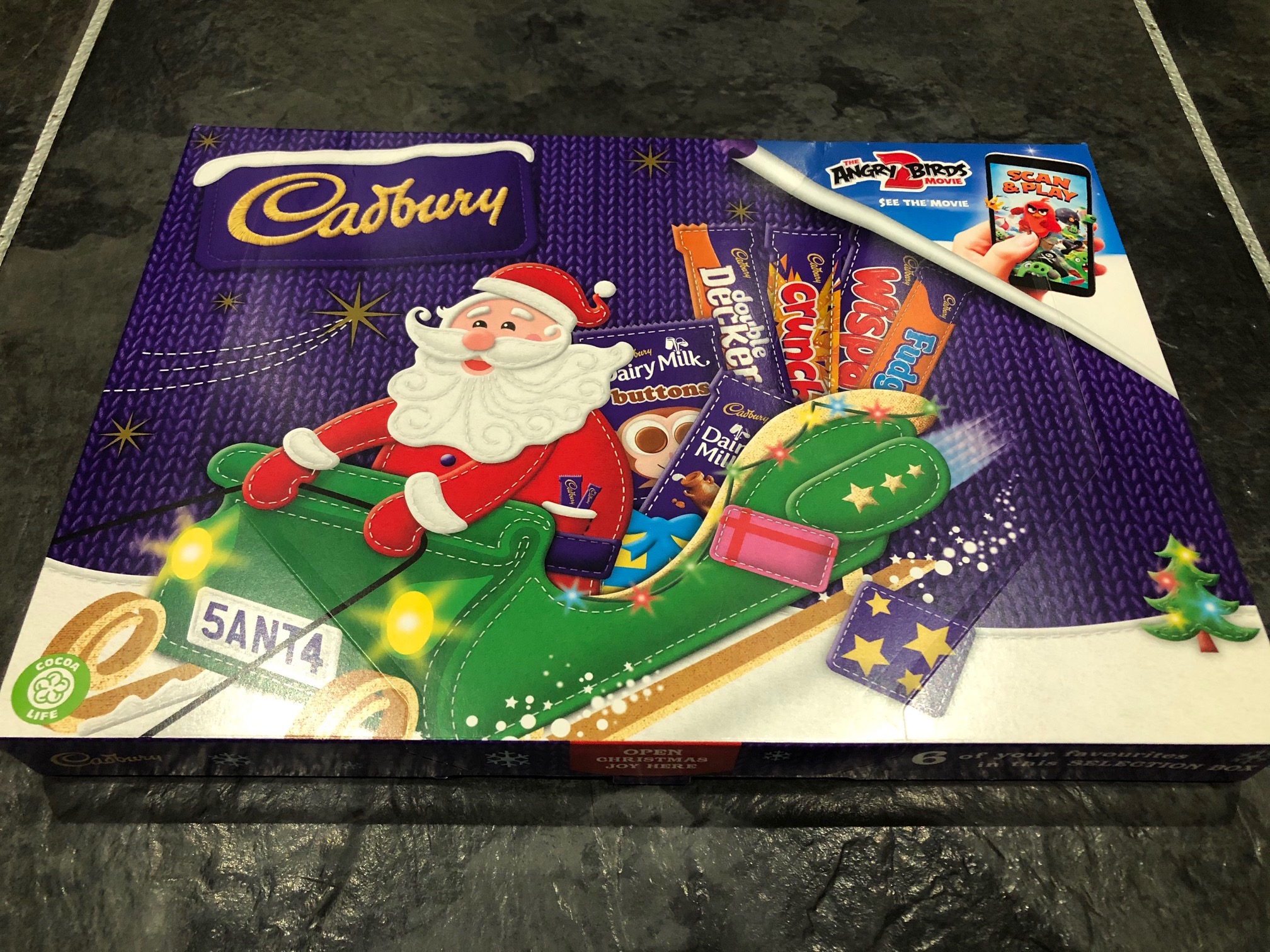 Company: Cadbury
Description: Selection boxes are a staple gift in many households, with Cadbury among the most popular choices. This year, Cadbury added a special feature to its boxes in the form of a code, which, when scanned, allowed consumers to transform themselves into a character from the Angry Birds video game series. Consumers could download a free app, scan the box and add the filter to their picture.
 
Image courtesy of Rob Fletcher
Let it snow, let it snow, let it snow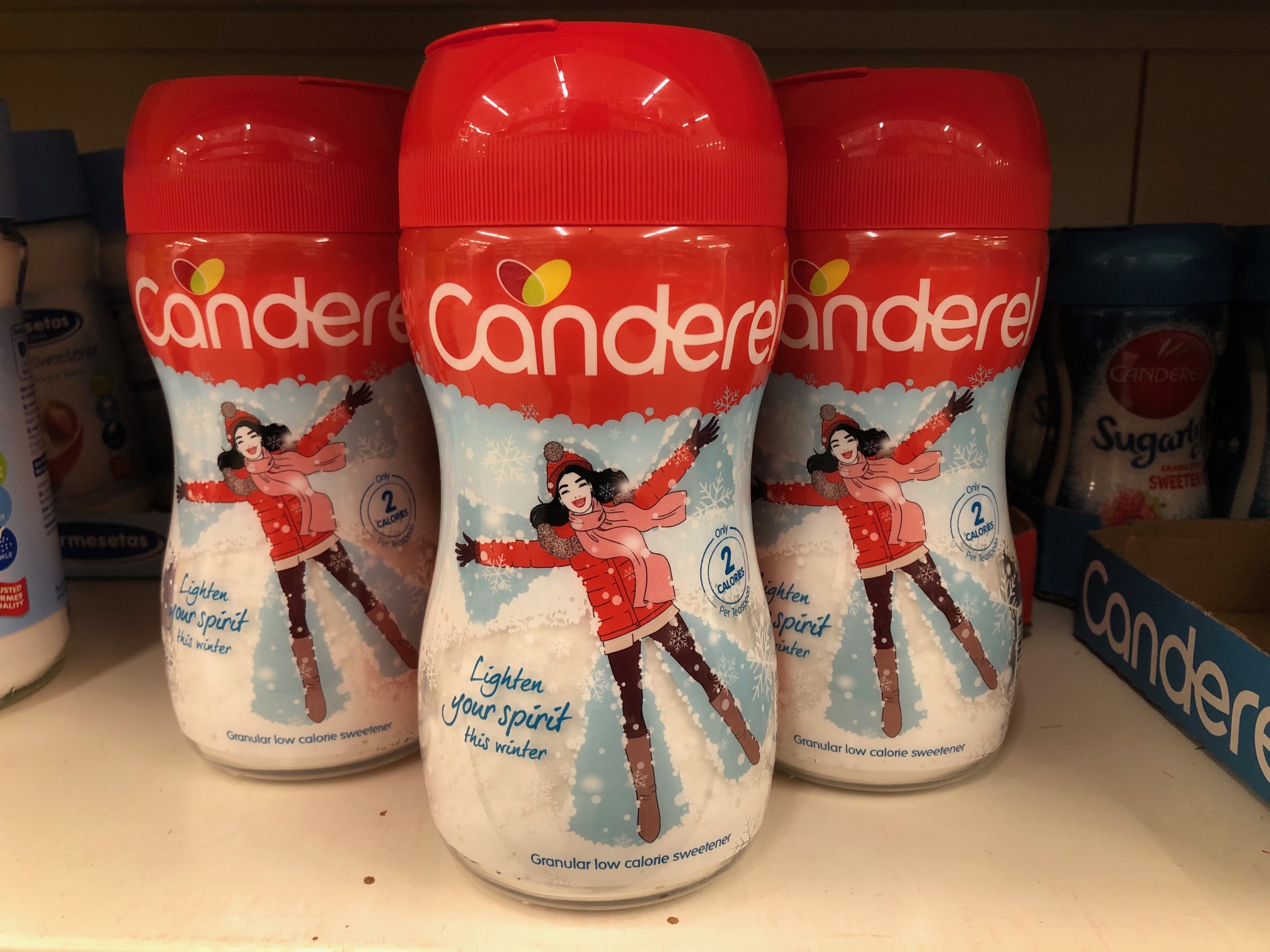 Company: Canderel
Description: This clever piece of festive print from sweetener company Canderel saw the design utilise the actual product inside the packaging. A woman is shown making snow angels, with part of the print giving way to integrate the white sweetener inside the packet, giving the impression she was making angels in the sweeteners.
 
Image courtesy of Rob Fletcher
Crafted for Christmas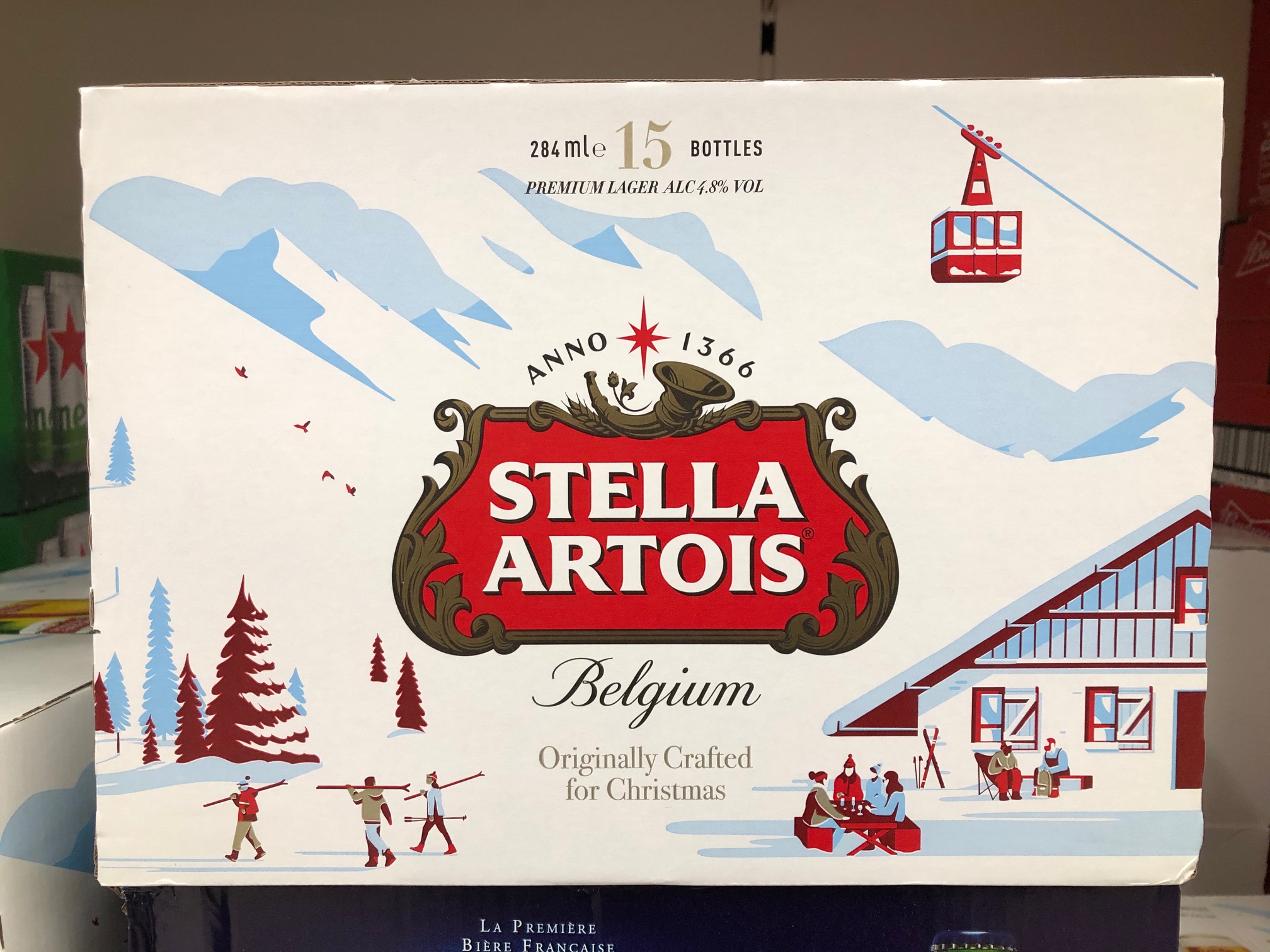 Company: Stella Artois
Description: Beer brand Stella Artois launched festive packaging to celebrate the 2019 Christmas season. Its crates featured a snowy design, while this theme carried on to the bottles with the labels showing the same snowy scene and the words 'Originally Crafted for Christmas'.
 
Image courtesy of Rob Fletcher 
Counting down to Christmas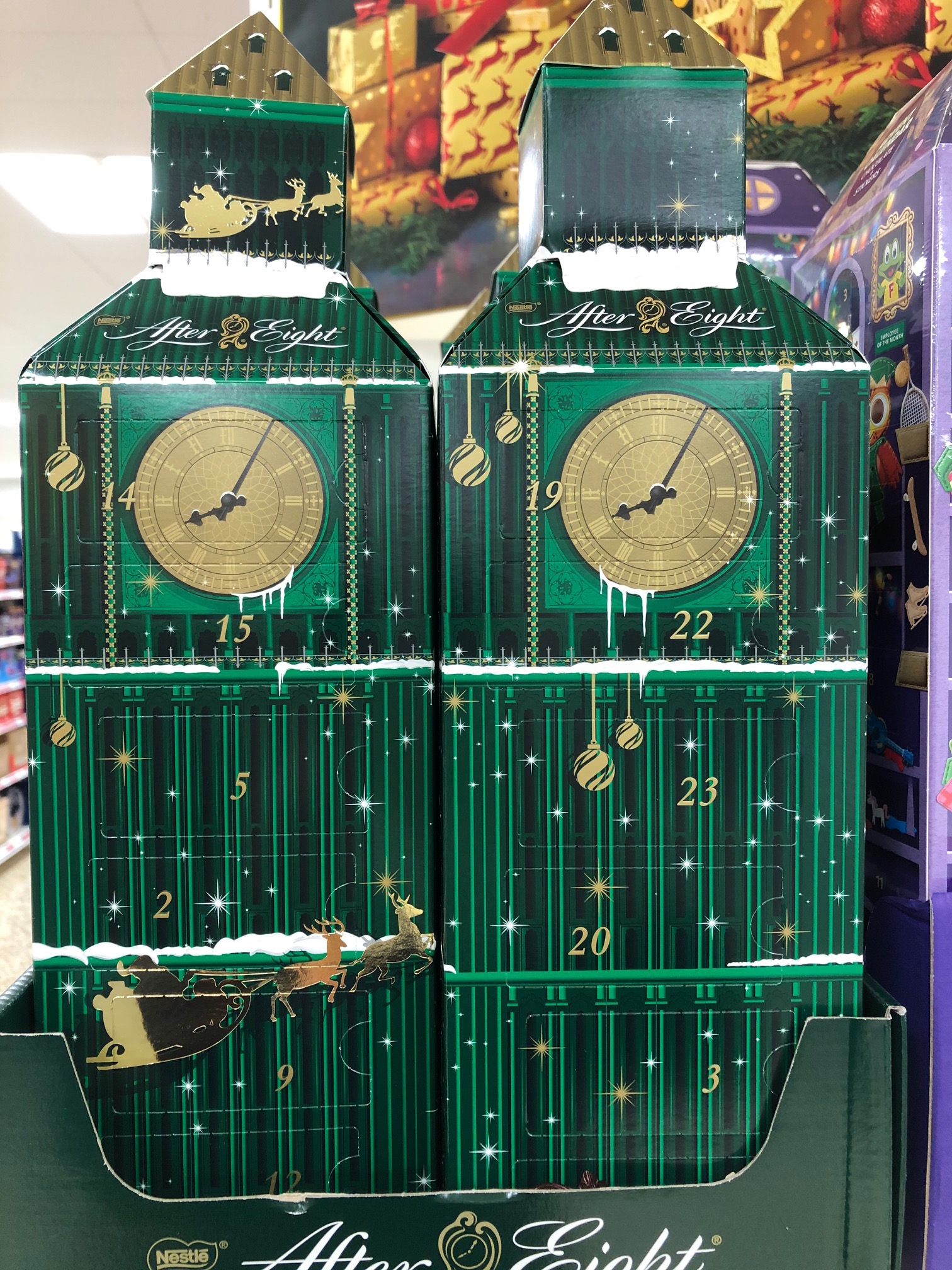 Company: After Eight
Description: A popular post-Christmas dinner treat, chocolate brand After Eight rolled out its own Advent calendar this year so that consumers could enjoy its chocolate throughout the festive season. The calendar was designed in the shape of a clock, as opposed to the usual rectangle design.
 
Image courtesy of Rob Fletcher
A new Christmas tradition?

Company: Pepsi
Description: We're all familiar with the famous Coca Cola lorries at this time of year, but rival Pepsi also got in on the festive act with a new tagline for its Pepsi Max products. Pepsi Max aimed to inspire consumers to 'Try a new tradition this Christmas', with a multi-platform campaign running throughout the season, including on these printed cups at cinemas across the UK.
 
Image courtesy of Rob Fletcher
Baking up a treat with bagels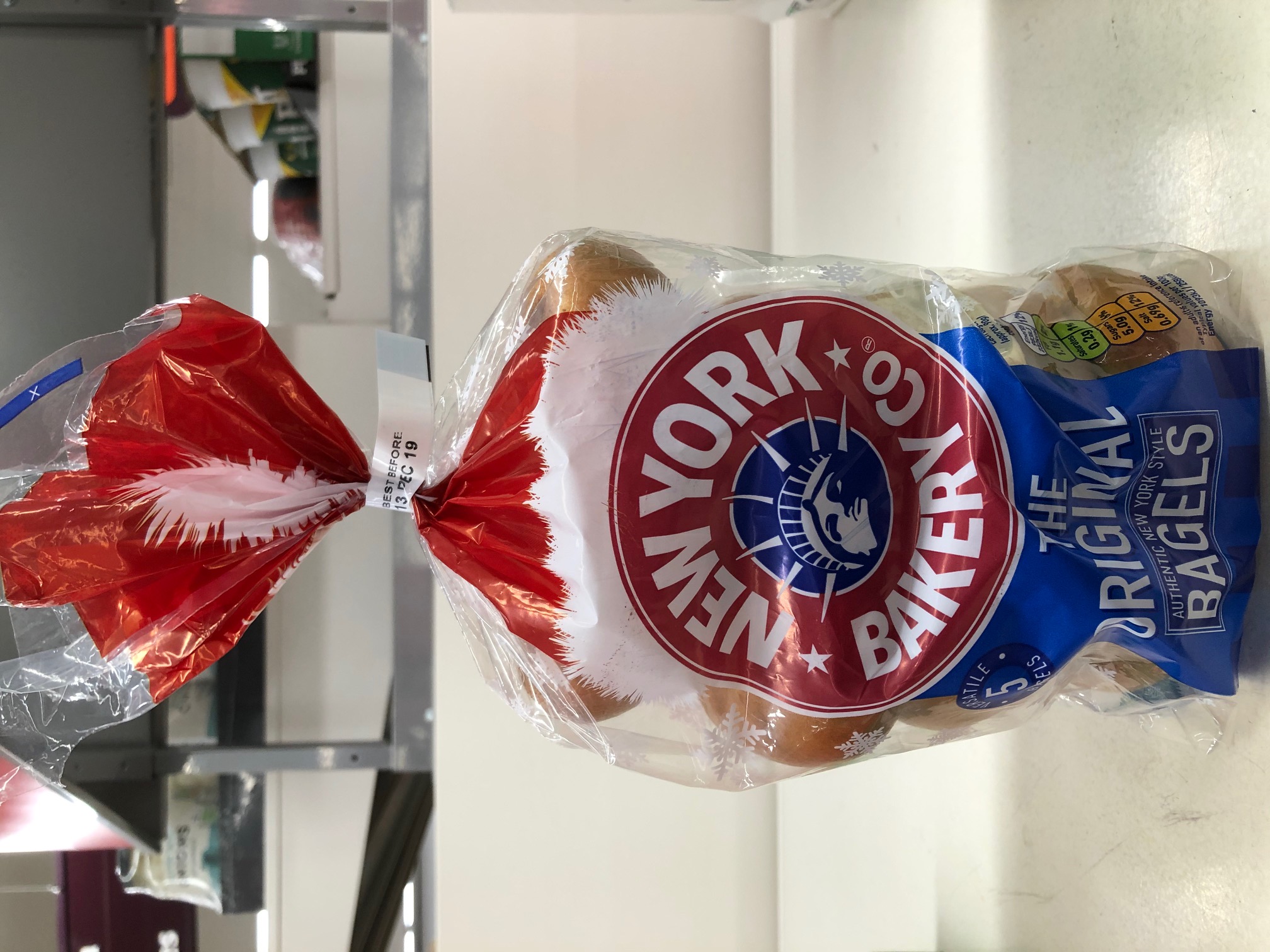 Company: New York Bakery Co.
Description: Getting in on the act this year was New York Bakery Co., which had a range of festive packaging printed. The packs were cleverly decorated with a Santa Claus hat, the top of which double up as the tie for the packet. Snowflakes also featured around the traditional company logo.
 
Image courtesy of Rob Fletcher
#ReindeerReady with McDonald's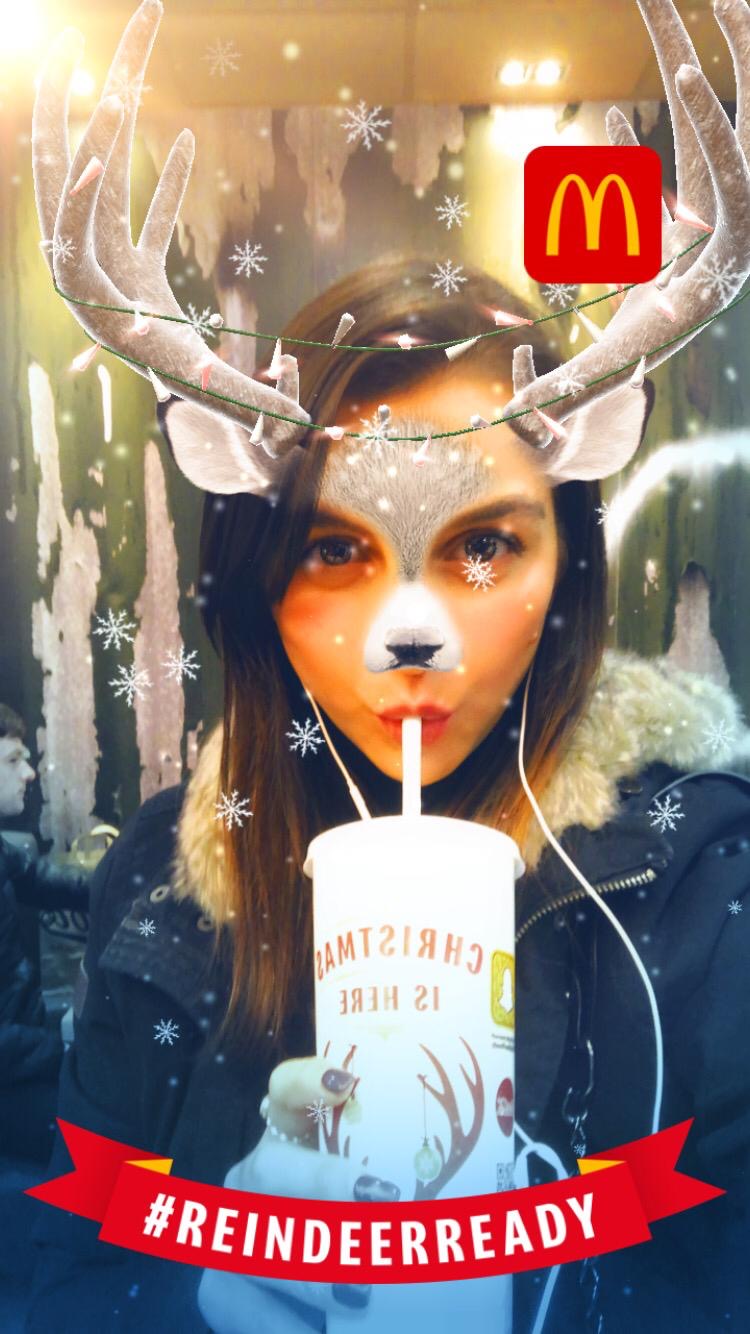 Company: McDonald's
Description: Another example of interactive print as McDonald's added a special Snapchat feature to its festive packaging, allowing consumers to scan it and add a number of filters via the Snapchat app.
 
Image courtesy of Rob Fletcher
Giving back at Christmas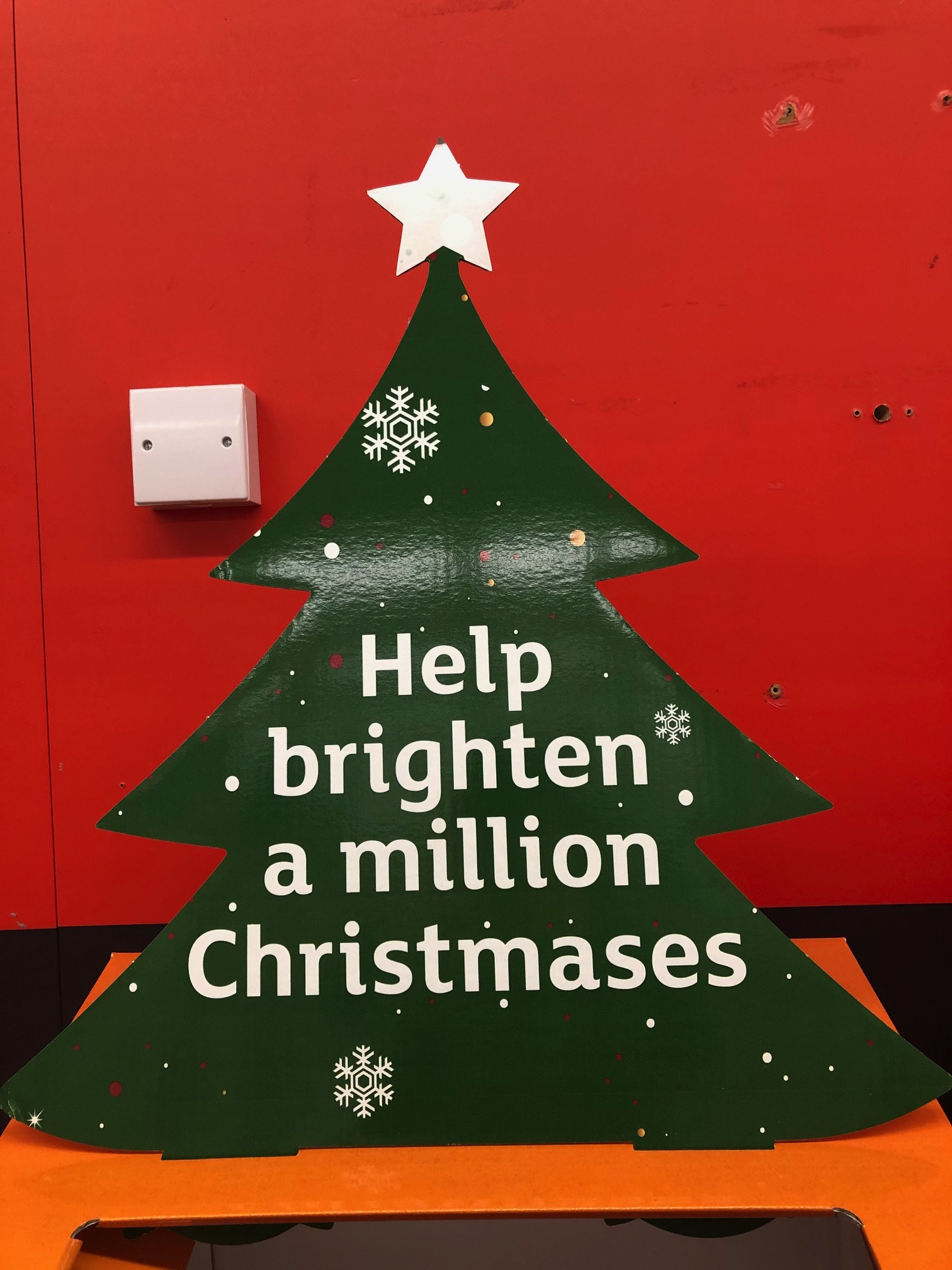 Company: Sainsbury's
Description: UK supermarket chain Sainsbury's ran a special charity initiative this year, encouraging shoppers to purchase food for those in need at Christmas. All food collected in drop bin at stores – complete with festive, guidance signage – was sent to local food banks.
 
Image courtesy of Rob Fletcher
Holidays are comin'…again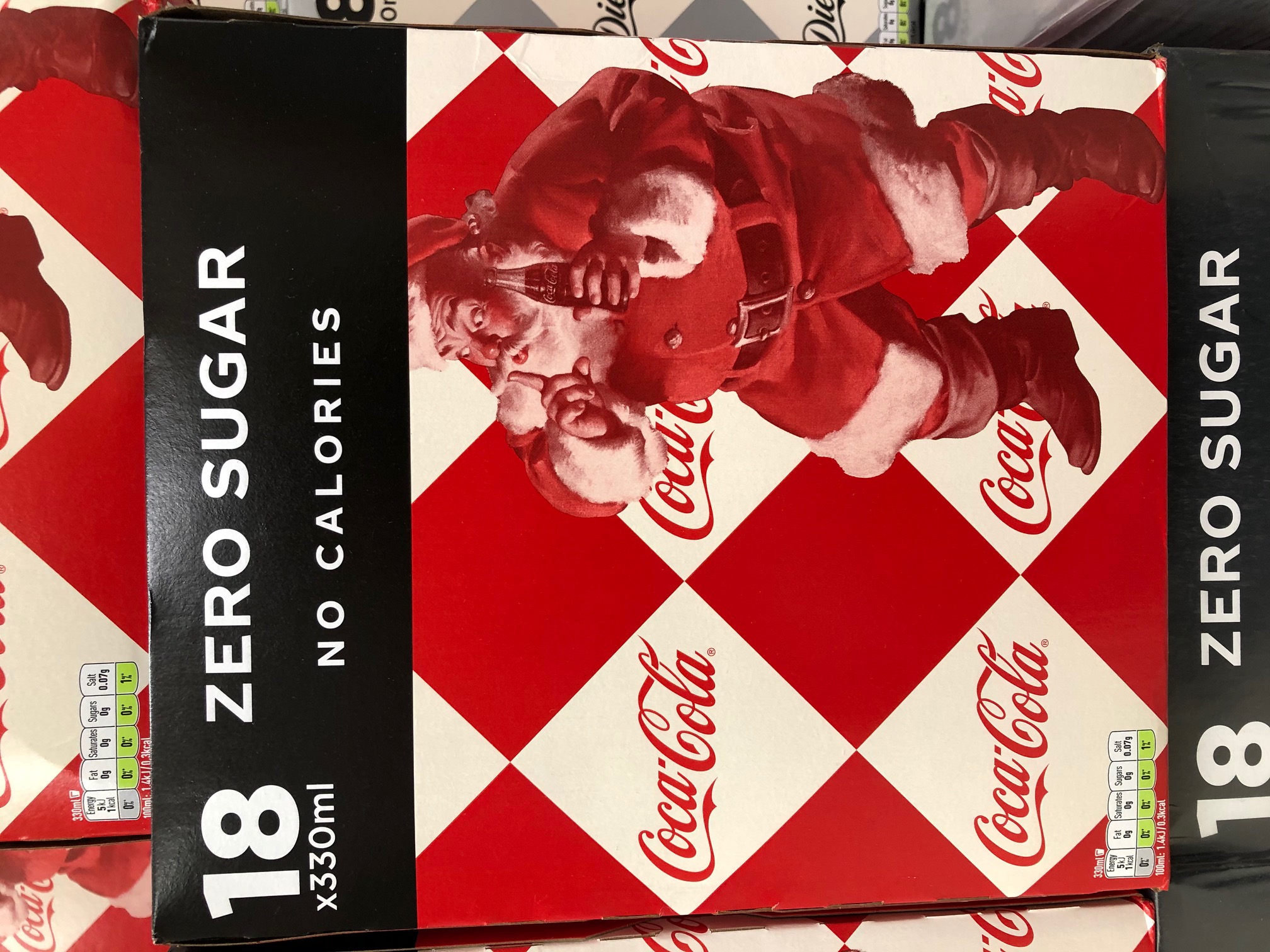 Company: Cola Cola
Description: Not to be outdone by rival Pepsi, Cola Cola rolled out a range of festive packaging for its products. Bottles and cans were decorated with Santa, while its multi-pack boxes were also printed with the festive design.
 
Image courtesy of Rob Fletcher
Someone's knockin' at the door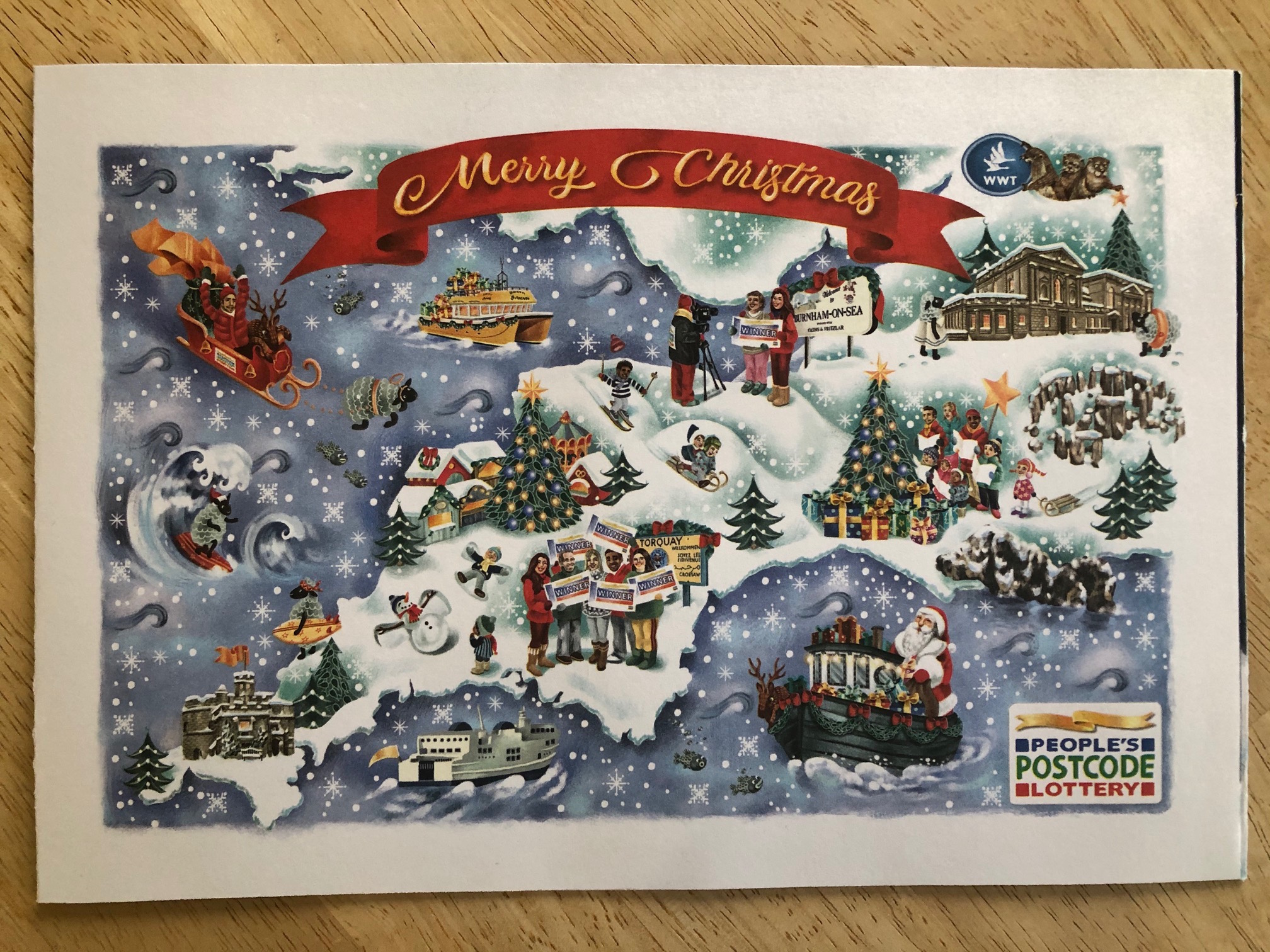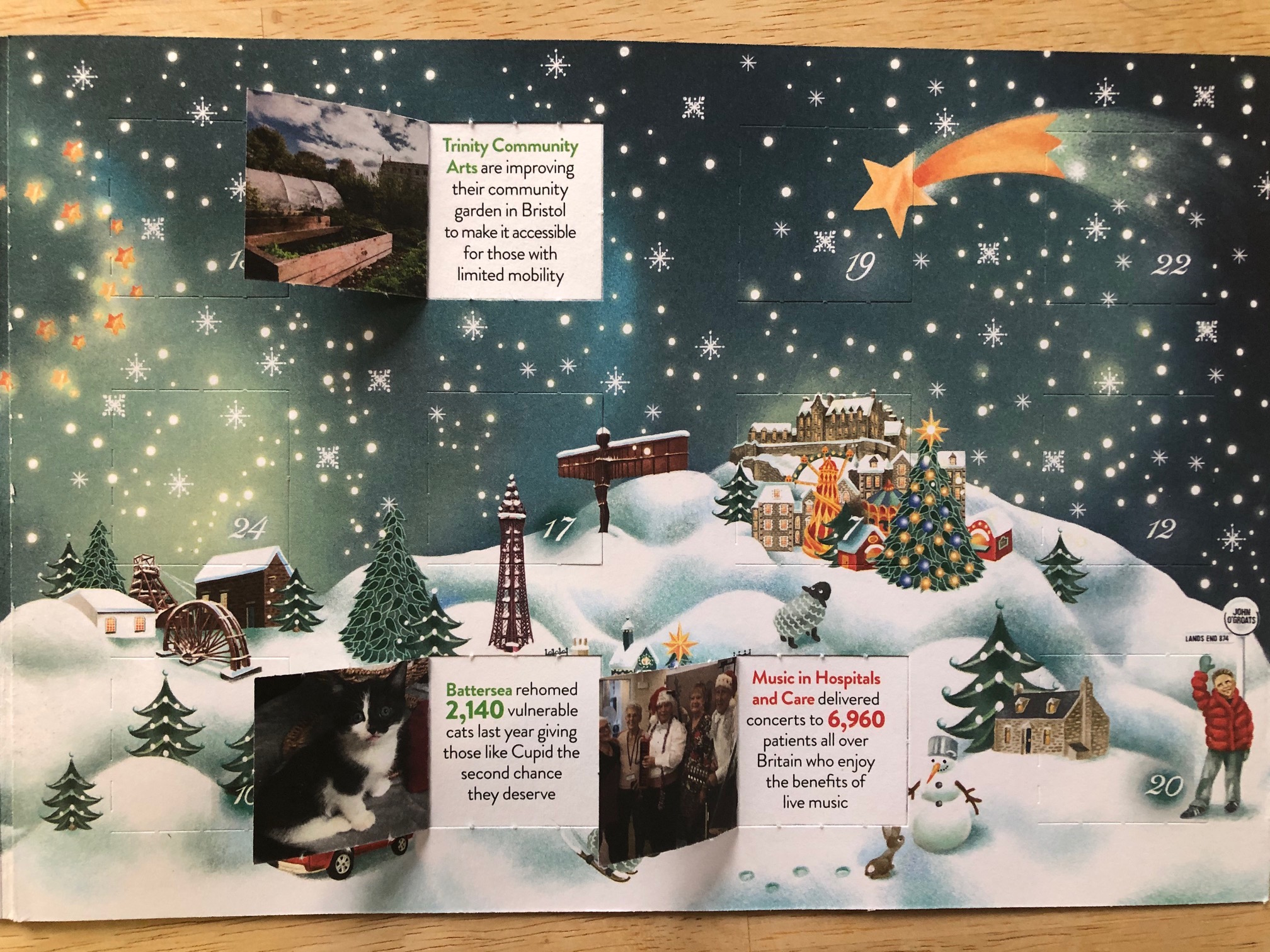 Company: Postcode Lottery
Description: Another advent calendar entry courtesy of the Postcode Lottery, a UK organisation that runs a charity lottery to help raise money for good causes. All players were sent this advent calendar, which, behind each of its doors, had an image and information about some of the charities it has helped fund in the past year.
 
Image courtesy of Rob Fletcher
Christmas Fried Chicken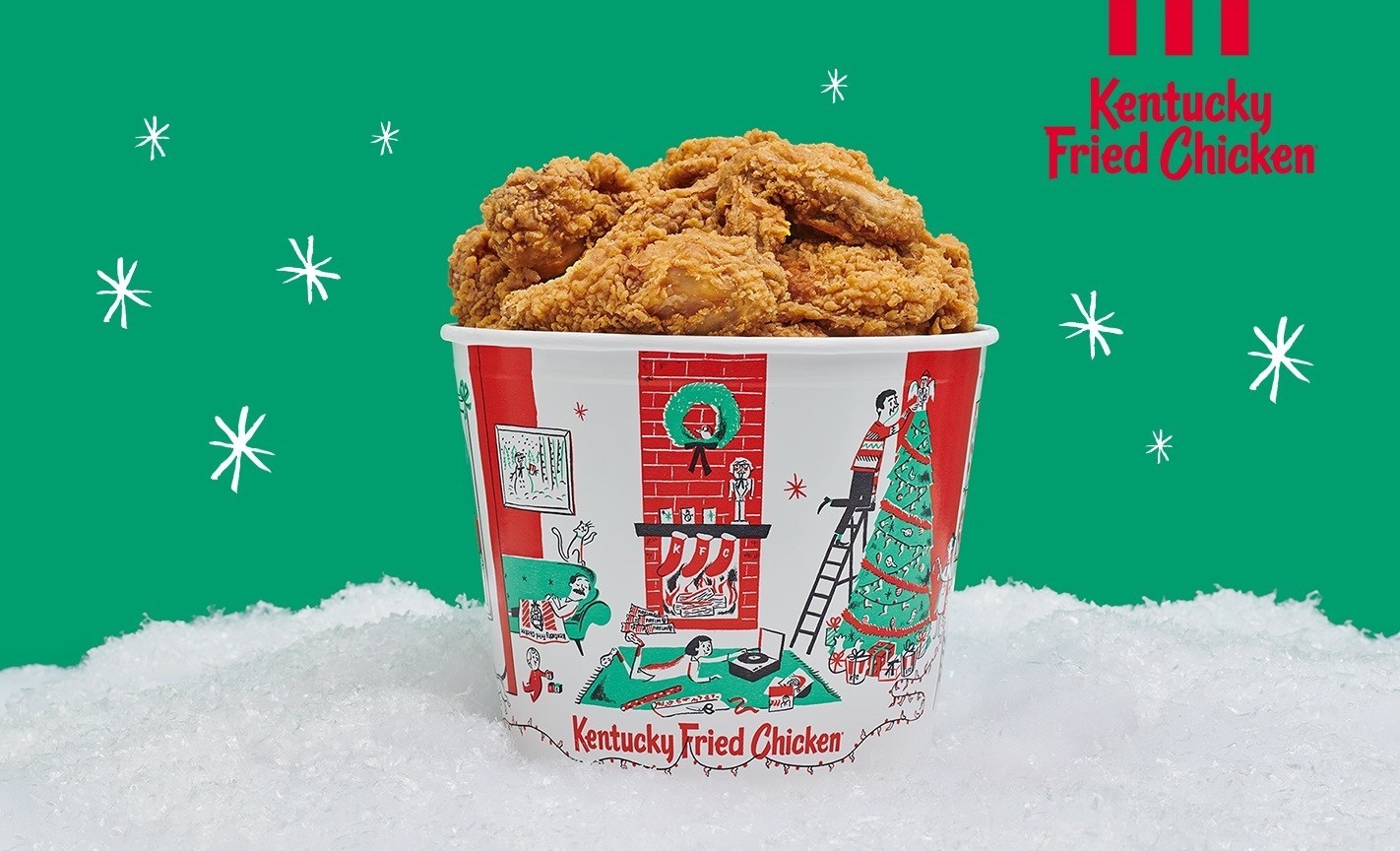 Company: KFC
Description: Another fast food giant in the form of KFC also got into the festive spirit, rolling out a range of Christmas packaging at its restaurants in countries around the world. This example from the US was available in KFC outlets from November 25.
 
Image courtesy of KFC
 
From all of us here at FESPA.com, we wish you very merry Christmas and a prosperous New Year!